Role: Animator + Illustrator
Welcome to the word game of swipes, swaps, and swivels. Tumble Words is an interactive learning experience where the simple exchange of any letter could net the highest of scores. Featuring an expansive library of hand-drawn iconography, backgrounds and play modes, there is fun for all ages. In the need of some friendly competition? Two player mode has you covered. Let's get wordy!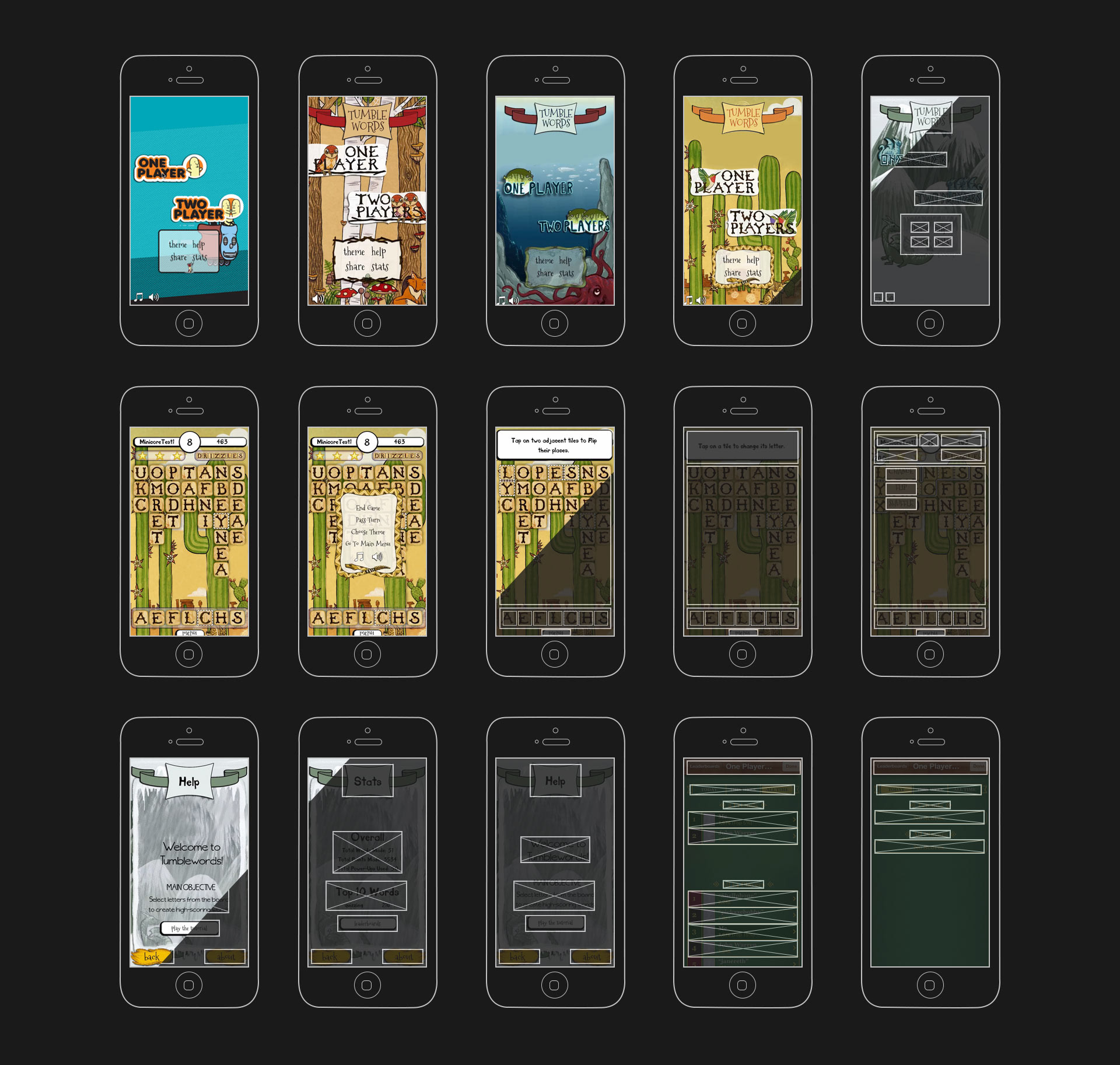 The design of an intuitive, easy-to-navigate system was paramount. Our mission: to minimize the number of steps the user must take while maximizing enjoyment. The diagram below illustrates a general flow of the interface and gameplay modes.